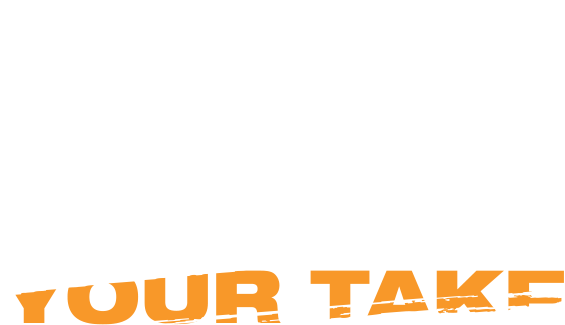 You could win
a chance to
debate
Stephen A and Max on First Take
Sorry
This sweepstakes is no longer active.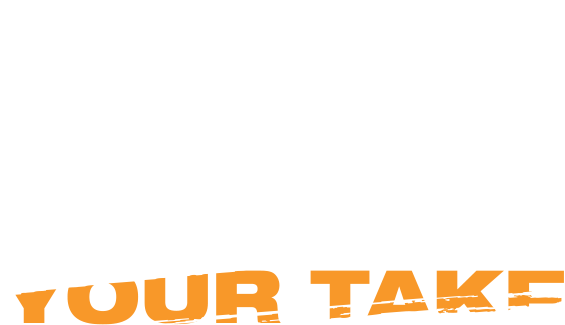 Official Rules
NO PURCHASE IS NECESSARY TO ENTER OR CLAIM A PRIZE. A PURCHASE WILL NOT INCREASE YOUR CHANCES OF WINNING. BY ENTERING THIS CONTEST, YOU AGREE TO THESE OFFICIAL RULES. PLEASE REVIEW THESE RULES AND REGULATIONS CAREFULLY, AS THEY CONSTITUTE A BINDING AGREEMENT (THE "AGREEMENT"). THIS AGREEMENT INCLUDES INDEMNITIES TO THE SPONSOR (DEFINED BELOW) AND OTHER PARTIES FROM YOU AND A LIMITATION OF YOUR RIGHTS AND REMEDIES.
SPONSORS: This Contest is sponsored by ESPN, Inc. (the "Sponsor"). Any advertisers associated with the Contest shall be deemed a "Promoter" for purposes of these Official Rules.
ELIGIBILITY: "First Take, Your Take" ("Contest") is open to all legal residents of the 50 United States and the District of Columbia (EXCLUDING PUERTO RICO, OTHER UNITED STATES TERRITORIES, AND FOREIGN TERRITORIES), age 18 years or older as of the date of entry (an "Entrant"). The following are not eligible for the Contest: (i) employees and agents of Sponsor, Promoter, their respective parent, subsidiary and affiliated companies, and each of their respective advertising/promotion agencies, officers, members, and franchisees; and (ii) the "immediate family members" and/or "household members" of any of the persons set forth in (i) above. "Immediate family members" shall mean parents, step-parents, children, step-children, siblings or spouses. "Household members" shall mean people who share the same residence at least three (3) months a year. Void in all U.S. Territories (e.g., Puerto Rico and Guam) and wherever prohibited by law. Contest is governed by U.S. law and subject to all applicable federal, state and local laws and regulations. By entering the Contest, participants agree to accept and be bound by all terms of these Official Rules and Regulations ("Official Rules"). The decisions of the Sponsor regarding all matters relating to the Contest are final and binding. Winning a prize is contingent upon fulfilling all requirements set forth herein.
ESPN.COM REGISTRATION: To enter the Contest, you must be a registered member of ESPN.com (or one of Sponsor's affiliated websites, e.g., ABC.com, ABCNews.com, DisneyOnline.com and Family.com). Registration is free. If you are not a member, you may register by clicking on the applicable link on the entry page for the Contest, and following the instructions. You will be asked to provide your e-mail address, name, birth date, gender, country of residence (collectively "User Information") and to select a username and password. If you are already a member (or if you are a member of one of the Sponsor's affiliated websites), then you do not need to register again. You may enter the Contest by logging in on ESPN.com with your current username and password. You may be asked to answer survey questions or to consent to receive promotional emails or offers. This is optional. You are not required to answer questions or to give consent to receive such emails or offers in order to become a member or to be eligible to play in the Contest. Even if you consent, you may subsequently opt-out of receiving such emails or offers by clicking on the "myESPN" link on any ESPN.com page, then clicking on the Newsletters link and following the instructions. You are responsible for the secrecy of your password. Sponsor, Promoter and other third parties are not responsible or liable for any actions taken using your password.
CONTEST PERIOD: The Contest Period will begin on October 11, 2016 at approximately 12:00 A.M. Eastern Time ("ET") and ends on November 22, 2016 at 11:59 P.M. Eastern Time ("ET") (the "Contest Period").

Note: Sponsor's computer is the official time keeping device for this Contest.
HOW TO ENTER: During the Contest Period, Sponsor will conduct a Contest encouraging viewers to submit a video entry of themselves debating a topic from FirstTake. The Entrant must first upload the video to YouTube or Vimeo and then fill out the entry form and submit the URL (link) of the video at www.FirstTakeYourTake.com (each a "Submission").

Submissions generated by script, macro or other automated means will be void. The Sponsor and Promoter are not responsible for misdirected, incomplete, lost, late, illegible, undelivered, inaccurate or delayed entries, or for technical, hardware, or software failures of any kind, lost or unavailable network connections, or failed, incomplete, garbled or delayed computer transmissions or other errors or problems which may limit or affect a person's ability to participate in the Contest, whether human, mechanical, typographical, printing, electronic, network or otherwise, relating to or in connection with the Contest, including, without limitation, errors which may occur in connection with the administration of the Contest, the processing of Submissions, the announcement of the prize or in any Contest-related materials. In the event of sabotage, acts of God, terrorism or threats thereof, computer virus or other events or causes beyond the Sponsor's and/or Promoter's control, which corrupt the integrity, administration, security or proper operation of the Contest, Sponsor reserves the right, in its sole discretion, to modify, cancel or suspend the Contest. In the event of cancellation, Sponsor and Promoter reserve the right to award the prize from among all eligible, non-suspect Submissions received prior to the event requiring such cancellation. False or deceptive Submissions or acts will render the participant ineligible. All Submissions become the property of the Sponsor and Promoter and will not be acknowledged or returned.
TERMS AND CONDITIONS OF SUBMISSION: THESE TERMS AND CONDITIONS OF SUBMISSION GOVERN ALL SUBMISSIONS IN CONNECTION WITH THE CONTEST. By submitting a Submission, each Entrant expressly accepts and, to be eligible for the Prize, must comply with, the Submission Guidelines and Requirements, which are set forth below. Entrants must read these Official Rules carefully and accept them prior to submitting the URL. Please read them prior to creating a Submission in the Contest. In the event that a Submission does not comply with any of the terms of these Official Rules (including the YouTube Terms of Service and Community Guidelines and the Vimeo Terms of Service and Guidelines), as determined by Sponsor in its sole discretion, such Submission will be void. Submissions that appear to duplicate any other submitted entries may be voided in Sponsor's sole discretion and only the first entry submitted (based on time/date) will be included in the Contest.



(a) SUBMISSION GUIDELINES AND REQUIREMENTS

Each Submission:

Must include an original argument on the selected topic;
Must be in English;
Must be uploaded to YouTube and Vimeo and submitted for consideration at www.FirstTakeYourTake.com. No other form of submission will be accepted;
Must not contain any music;
Must be a minimum of 30 seconds, but no more than two (2) minutes in length;
Must not contain any material that violates or infringes another's rights, including but not limited to privacy, publicity or intellectual property rights (e.g., copyright, etc.);
Must have the permission of any person(s), other than the Entrant, appearing in the Submission;
Must not, in any manner, disparage Sponsor or any other person or party affiliated with the promotion and/or administration, and/or otherwise participating in this Contest;
Must not in any way, either visibly or otherwise, contain any brand names or trademarks except those of Sponsor and its affiliated companies (i.e. Disney, ABC, ESPN). This includes, but is not limited to, brand names or logos on products, clothing, etc.;
Must not include personally-identifiable information;
Must not contain any material that is inappropriate, indecent, lewd, pornographic, obscene, hateful, tortious, defamatory, slanderous or libelous;
Must not contain any material or references to any alcohol or drugs
Must not contain any material that promotes bigotry, racism, hatred or harm against any group or individual or promotes discrimination based on race, gender, religion, nationality, disability, sexual orientation or age; and
Must not contain any material that is unlawful, in violation of, or contrary to the laws or regulations in any jurisdiction where Submission is created.
Each Entrant represents and warrants that the Submission does not violate any third party's intellectual property rights as referenced above, and, in connection thereto, each Entrant hereby releases, discharges and holds the Sponsor and their respective directors, members, shareholders, officers, employees, agents, successors, and assigns, harmless from any claims resulting from the infringement of a third party's intellectual property rights, privacy rights or right of publicity.
Must not violate any law, rule, regulation, the YouTube Terms of Service or Community Guidelines, or the Vimeo Terms of Service or Guidelines.

NOTE: If any Submission fails to comply with any of these Submission Guidelines and Requirements or any other provisions of these Rules, Sponsor reserves the right to disqualify the Entrant and the Submission will not be eligible to win. Any use of a Submission on-air or on any of ESPN's media platforms during the Contest Period is at ESPN's sole discretion for the promotion of the Contest only and does not give Entrant any advantage in winning the Contest.


(b) ORIGINALITY. Entrant represents and warrants that (i) the Submission is your original work and you have not copied or used other works or other third party materials in your Submission, including any materials, music, photographs, images or footage owned by third parties; (ii) the Submission will not infringe or violate any rights of any person or entity including, without limitation, any copyright, trademark, patent, privacy or publicity, or contractual rights, or constitute idea misappropriation; and (iii) Entrant has all the rights, permissions and consents necessary to submit the Submission and for use of the Submission by Sponsor or any of their affiliated companies in all means and media. Entrant further represents and warrants that anyone engaged by you to participate in the Submission (x) has no claims for payment of any kind; (y) has no approval or consultation rights or any rights of participation; and (z) was not engaged by you or anyone associated with the Submission under any union or guild agreement that would result in any ongoing obligations resulting from the exploitation of the Submission. Promptly upon request, Entrant will provide Sponsor with signed releases as it may deem necessary in its sole discretion. Entrant further represents and warrants that the Submission does not violate any federal, state or local law or regulation.
(c) NO PAYMENT FOR SUBMISSION. Entrant understands that he/she will not be paid any money for submitting the Submission or for agreeing to the terms set forth herein.
(d) RIGHTS GRANTED. By submitting a Submission, Entrant hereby irrevocably grants Sponsor, its parent, subsidiary and affiliated entities, and each of their respective licensees, distributors, agents, representatives and other authorized users including, without limitation, advertisers/sponsors directly associated with the Contest (collectively, the "Licensed Entities"), without the requirement of any permission from or payment to you or to any other person or entity, a perpetual, non-exclusive, irrevocable, fully-paid, royalty-free, sub-licensable and transferable worldwide license to use, re-use, reproduce, transmit, print, publish, display, exhibit, distribute, re-distribute, copy, host, store, cache, archive, index, categorize, comment on, broadcast, stream, edit, alter, modify, adapt, translate, create derivative works based upon and publicly perform such Submission, in whole or in part (including, without limitation, all names, voices and likenesses contained in the Submission), in all means and media (including without limitation Sponsor's use of the Submission on all media properties) now known or hereafter devised, for any and all purposes including, without limitation, news, advertising, promotional, marketing, publicity, trade or commercial purposes, all without further notice to Entrant or to any third party and with or without attribution. Nothing in this Agreement obligates or may be deemed to obligate any of the Licensed Entities to use the Submission. Entrant acknowledges that the Submission may be edited and/or added to for any reason and in any manner which the Licensed Entities may, in their sole discretion, determine and may, to the extent decided by the Licensed Entities in their sole discretion, have other elements added to the Submission, and that the Licensed Entities may use and modify the Submission or any portion or element of it and combine it with other materials. Entrant further acknowledges that the consideration for entering into this Agreement is, among other things, ESPN's and/or their designees' review of the Submission in connection with the Contest, the possibility of the Submission being displayed or aired on one or more of ESPN's (or ESPN's affiliates') media platforms, and the possible publicity and promotion as a result. Entrant is not guaranteed to receive any further consideration of any kind for the Submission and any credit received in connection with any of the Licensed Entities' use of the Submission shall be in the applicable Licensed Entity's sole discretion. Entrant acknowledges that the Submission is sent voluntarily, and not in confidence, and that no confidential relationship is intended or created between Sponsor and Entrant or between any of the Licensed Entities and Entrant by virtue of the submission of the Submission. Entrant further acknowledges that Sponsor or the Licensed Entities may develop information internally or receive information from other parties that is similar to the Submission. Accordingly, nothing in this Agreement shall be construed as a representation or agreement that Sponsor and the Licensed Entities have not or will not develop or have developed ideas, concepts, products, systems or techniques that are similar to or compete with any ideas, concepts, products, systems or techniques contemplated by or embodied in the Submission. Entrant further acknowledges that in the event of a breach of this Agreement by Sponsor or any third party including any of the Licensed Entities, the damage, if any, caused to Entrant will not entitle Entrant to seek injunctive relief or other equitable relief, and Entrant will not have the right to enjoin the production, exhibition, distribution or any other exploitation of the Submission by any Licensed Entity.

HOW TO WIN: A panel of judges selected by Sponsor ("Judges") will judge the Submissions and determine the winner based upon such factor as Entrant's ability to make definitive points, the overall strength of the argument and Entrant's personality.
WINNER NOTIFICATION AND REQUIREMENTS OF POTENTIAL WINNER: Each potential winner will initially be notified by Sponsor email. The potential winner will have 48 hours to respond to the email message from Sponsor. If no response is received, Sponsor will select an alternate potential winner. The alternate potential winner will then have 48 hours to respond to the email message from Sponsor. Potential winners may be required to complete an Affidavit of Eligibility, Liability Release and Publicity Release (except where prohibited by law), which must be reviewed and agreed to within two (2) days of the date of email notification. The winner must meet all eligibility requirements including the timely execution and return of all necessary releases and documents (if any) required by Sponsor as outlined above in order to win a prize. The prize may be forfeited, and the prize will be awarded to an alternate based on the judges selection if (i) any of the required documentation is not returned within two (2) days, (ii) any prize notification or any prize is returned as undeliverable, (iii) Sponsor is unable to contact a potential winner within 48 hours of its first attempt, (iv) a potential winner is ineligible, as determined by Sponsor in its sole discretion, (v) a potential winner declines the prize, or (vi) a potential winner is otherwise not in compliance with these Official Rules.

ALL POTENTIAL WINNERS ARE SUBJECT TO VERIFICATION BY SPONSOR, WHOSE DECISIONS ARE FINAL. SPONSOR SHALL SOLELY DETERMINE ANY FORM OF VERIFICATION. AN ENTRANT IS NOT A WINNER OF ANY PRIZE UNLESS AND UNTIL WINNERS'S ELIBIGILITY HAS BEEN VERIFIED AND ENTRANT HAS BEEN NOTIFIED THAT VERIFICATION IS COMPLETE. SPONSOR WILL NOT ACCEPT SCREEN SHOTS, AFFIDAVITS OR OTHER EVIDENCE OF WINNING IN LIEU OF ITS VALIDATION PROCESS. SPONSOR RESERVES THE RIGHT TO DISQUALIFY ANY POTENTIAL WINNER IF IT DETERMINES, IN ITS SOLE DISCRETION, THAT ANY USER INFORMATION WAS CHANGED OR FALSIFIED IN ORDER TO MEET ELIGIBILITY REQUIREMENTS.
PRIZES: The total approximate value ("ARV") of the Contest is $4,000.00.

Two (2) winners will each win a trip for two to ESPN's headquarters in Bristol, CT to appear on First Take. Trip includes roundtrip airfare for two (2), one (1) night hotel accommodations (one room, double occupancy) and transportation to ESPN's headquarters. (ARV $2,000.00 each) Meals, beverages, gratuities, incidental expenses and all other costs and expenses relative to participation in this Sweepstakes (including acceptance of prize) not specified herein are not included and are solely the grand prize winner's responsibility.

Sponsor reserves the right to conduct a background check of any and all records of the prize winner/travel companion, including without limitation, civil and criminal court records and police reports. To the extent necessary under law, prize winner/travel companion shall authorize this background check. Sponsor may also take all steps necessary to corroborate any information provided to Sponsor by prize winner/travel companion in his/her interview. In that regard, prize winner/travel companion will be obligated to provide necessary contacts and information so that Sponsor may conduct such investigation. Sponsor reserves the right (at its sole discretion) to disqualify a prize winner/travel companion based on the background check, and select an alternate. All arrangements are subject to change, availability, holiday, blackout dates and other restrictions. Trip arrangements cannot be changed by prize winner/travel companion. Prize winner/travel companion must travel on the same itinerary and at the same time. Prize winner must respond promptly to Sponsor's requests regarding travel arrangements. Prize winner/travel companion must travel on the dates, and at the time and to the location approved/specified by the Sponsor. Prize winner/travel companion must provide own transportation to/from airport of departure. Prize winner/travel companion are solely responsible for obtaining any/all necessary travel documentation/requirements (including but not limited to valid photo I.D., passport, etc.) before departure. Airline carrier and hotel regulations and conditions apply. Prizes are not valid for upgrades. All tickets issued in conjunction with the prizes are not eligible for frequent flyer miles. If air travel is not needed, in the sole opinion of the Sponsor, ground transportation may be substituted for the air travel, and there will be no cash alternative. If prize winner chooses to not take a travel companion, then the travel companion elements will be forfeited and the remaining elements shall constitute full satisfaction of the Prize.

Each prize is nontransferable and non-refundable and must be accepted as awarded. No cash or other substitution may be made except by Sponsor, who reserves the right to substitute a prize with another prize of equal or greater value for any reason as determined by Sponsor in its sole discretion. Each winner is responsible for all applicable taxes associated with receipt of a prize. Prize winners acknowledge that Sponsor, Promoter and its or their respective agencies or related companies have not made nor are in any manner responsible for any warranty, representation or guarantee, express or implied, in fact or in law, relative to any prize, including but not limited to its quality.
PRIVACY AND PUBLICITY: All information submitted by participants in the Contest will be treated according to the Privacy Policies available at www.espn.com. Except where prohibited, participation in the Contest constitutes participant's consent to the Sponsor and Promoter use of his/her name, likeness, voice, opinions, biographical information, and state of residence for promotional purposes in any and all media, in any manner, now or hereafter known throughout the world in perpetuity without further consideration or any payment.
GENERAL CONDITIONS: This Agreement cannot be modified or waived except in writing signed by the party to be charged. The terms of this Agreement and its performance will be binding on the Entrant and his/her administrators, successors and assigns. If any provision of this Agreement is found by a court of competent jurisdiction to be illegal, invalid or unenforceable, the parties nevertheless agree that the court should endeavor to give effect to the parties' intentions as reflected in the provision to the maximum extent permitted by law, and the other provisions of the Agreement shall remain in full force and effect. Entrant may not assign his/her rights under this Agreement without Sponsor's prior written consent; any unauthorized assignment will be null and void. The Licensed Entities, as applicable, shall have the unlimited right to assign this Agreement and the rights granted by Entrant under this Agreement at any time, in whole or in part, to any person or entity.
RELEASE AND INDEMNITY: By participating in this Contest or receiving a prize, Entrants (and in particular, winners) agree to release and to indemnify and hold harmless Sponsor, Promoter, each of their respective parent(s), subsidiaries, other related entities, and each of their respective officers, directors, members, shareholders, assigns, members, successors, employees, franchisees, and agents of each of the foregoing (collectively, the "Released Parties") for any liability, injury, death, loss or damages to Entrant or any person or entity, including without limitation damage to personal or real property, caused in whole or in part, directly or indirectly, by participation in this Contest (and/or related activities) or the acceptance, possession or use/misuse of a prize.
LIMITATIONS OF LIABILITY: The Released Parties are not responsible for: (1) any incorrect or inaccurate information, whether caused by Entrant, printing errors or by any of the equipment, hardware, software or programming associated or used with the Contest; (2) technical errors, defects, delays or failures of any kind, including without limitation malfunctions, interruptions or disconnections in communications lines, Internet or website access, hardware or software; (3) digital or electronic disruptions, e.g., viruses or other security breaches; (4) unauthorized human intervention, e.g., hacking; (5) technical or human error which may occur in connection with any aspect of the Contest; (6) any injury or damage to persons or property which may be caused, directly or indirectly, in whole or in part, from Entrant's participation in the Contest, access to, copying or downloading materials from YouTube.com, Vimeo.com or any other website, or receipt or use of any prize.
DISPUTES: Participant agrees that: (a) any and all disputes, claims and causes of action arising out of or connected with this Contest or any prize awarded shall be resolved individually, without resort to any form of class action, and exclusively by the United States District Court for or the appropriate State court located in New York, (b) all claims, judgments and awards shall be limited to actual out-of-pocket costs incurred, including costs associated with entering the Contest but in no event attorneys' fees, and (c) under no circumstances will participant be permitted to obtain awards for and participant hereby waives all rights to claim punitive, incidental and consequential damages and any other damages, other than for actual out-of-pocket expenses, and any and all rights to have damages multiplied or otherwise increased. SOME JURISDICTIONS DO NOT ALLOW THE LIMITATIONS OR EXCLUSION OF LIABILITY FOR INCIDENTAL OR CONSEQUENTIAL DAMAGES, SO THE ABOVE MAY NOT APPLY TO YOU. All issues and questions concerning the construction, validity, interpretation and enforceability of these Official Rules, or the rights and obligations of the participant and Sponsor and Promoter in connection with the Contest, shall be governed by and construed in accordance with the laws of the State of New York without giving effect to any choice of law or conflict of law rules (whether of the State of New York or any other jurisdiction), which would cause the application of the laws of any jurisdiction other than the State of New York.
OFFICIAL WINNERS' LIST: For a copy of the list of winners, mail a self-addressed stamped envelope to the address below. Requests must be received within thirty (30) days following the end of the Contest.

"First Take, Your Take" Contest
ESPN, Inc.
ESPN Plaza
Bristol, CT 06010

SPONSOR: ESPN, Inc.

This Contest is in no way sponsored, endorsed or administered by, or associated with, YouTube or Vimeo.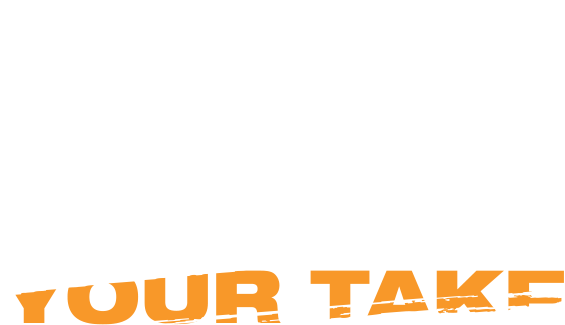 Grand Prize
1.
Roundtrip tickets for 2 to ESPN in Bristol, CT
2.
An appearance on First Take with Stephen A, Max and Molly
3.
A Tour of the ESPN campus in Bristol, CT